The latest roll call information from the Bryan Police Department
---
Local Events
Halloween Events
All activities will be held on Saturday, November 1st.


Ice Rink 3:00 p.m. - 5:00 p.m.
Trick or Treat 6:00 p.m. - 7:30 p.m.
Mattie Marsh Park 6:00 p.m. - 8:00 p.m.
POLICE/FIRE DISPATCHER
The Bryan Police Department is accepting applications for full-time Police/Fire Dispatcher until November 14th at 4:00 PM. Applicants must be at least 18 years of age, pass written exam, medical exam and thorough background investigation, including lie detector. Starting wage will be $10.09/hr. Application packets are available at the Bryan Police & Fire Complex, 304 West High Street, Bryan, OH 43506.
---
On Tuesday October 21, 2014 Chris Chapa was promoted to the position of captain. He was previously assigned to the detectives office.

Prior to the detectives office he worked in the drug unit and road patrol.

Shown in the pictures Mayor Doug Johnson, Captain Chapa, his wife, Marci, his father, Homer, and children, Delilah, Izabella and Gabriel
---
National Teen Driver Safety Week October 19-25, 2014
Motor vehicle crashes are the leading cause of death for 14-18 year olds in the U.S. In fact, almost half of the teen drivers involved in a crash die. Yet, a recent survey show that only 25% of parents have had a serious talk with their kids about the key components of driving. You are the parent, they are your children, and they still have a lot of learn. You can teach them and you may just help save their lives.
Even if you think they don't hear you, they do. Remember, the "5 to Drive" – Set the Rules Before They Hit the Road.
The "5 to Drive" rules for parents to share with their teens are:
1. No Drinking and Driving.
2. Buckle Up. Every Trip. Every Time. Front Seat and Back.
3. Put It Down. One Text or Call Could Wreck It All.
4. Stop Speeding Before It Stops You.
5. No More Than One Passenger at a Time.
---
| | | |
| --- | --- | --- |
| | Look..... Listen.....Live | |
---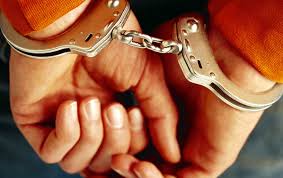 Police: Man drags stolen safe behind car, arrested after passing officer
An Onslow County man is accused of breaking into a pharmacy, stealing a safe, and dragging it behind his car.
He was arrested after passing a police officer.
---
---
2013 Traffic Crashes for the City Of Bryan

| | | | | | | | | | | | |
| --- | --- | --- | --- | --- | --- | --- | --- | --- | --- | --- | --- |
| January | February | March | April | May | June | July | August | September | October | November | December |
| 27 | 20 | 24 | 24 | 21 | 22 | 32 | 26 | 25 | 27 | 27 | 33 |
| 27 | 47 | 71 | 95 | 116 | 138 | 170 | 196 | 221 | 248 | 275 | 308 |
2014 Traffic Crashes for the City of Bryan
Updated 10-04-14
| | | | | | | | | | | | |
| --- | --- | --- | --- | --- | --- | --- | --- | --- | --- | --- | --- |
| January | February | March | April | May | June | July | August | September | October | November | December |
| 25 | 35 | 28 | 28 | 30 | 24 | 26 | 23 | 34 | 3 | | |
| 25 | 60 | 88 | 116 | 146 | 170 | 196 | 219 | 253 | | | |
---