The latest roll call information from the Bryan Police Department
---
Local Events
April 2014
Distracted Driving Awareness Month
National Police Week
May 12-16, 2014

Jubilee Parade
June 21
Bryan Fireworks
June 28

Fireworks map

FIREWORKS HAVE BEEN MOVED AND
WILL BE FIRED OFF IN THE RECREATION PARK

7th Annual Fraternal Order Of Police Golf Outing
Saturday June 28, 2014
Orchard Hills Golf Course

Proceeds to benefit the Tara Arnold
FOP Memorial Scholarship Fund

Sign Up Sheet

Additional Information

Wed Aug, 13 2014
International Lefthanders Day
---
We are accepting applications for patrol officers. Stop at Bryan Police Department for an application. View requirements and additional information here.
Applications must be submitted no later than Friday, May 9, 2014 at 4 p.m.
---
National Public Safety Telecommunicators Week is April 13-19, 2014.
Most of us take police, fire and emergency dispatchers for granted, unless, of course, you have reason to call 911. At that very moment, the dispatcher becomes the most important person in the world, and your lifeline to safety and help
These public safety professionals are there for the American public when needed most. They answer 9-1-1 calls and ensure that callers receive professional and timely assistance and quickly get the help they need.
Telecommunicators Week began in California in 1981, and quickly grew to national recognition. In 1990, Congress designated the second full week of each April as a time to remember the critical role that dispatchers play in keeping us all safe.
The job of a Public Safety Dispatcher has evolved considerably over the last half-century. The early days where an officer or clerk might have simply answered the phone, relayed calls over a console radio, and kept a paper log have given way to a highly technical, multi-tasking environment that requires dispatchers to undergo extensive training and develop a strong skill set.
Dispatchers are expected to handle whatever calls for help come in, whenever they come in… whether it's a major emergency or a minor problem. They do this while providing simultaneous radio exchanges with field units and tracking everything using multiple computer systems.
The Bryan Police Department would like to thank not only our dispatchers but all emergency service dispatchers for the work you do.
---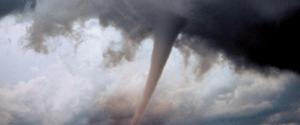 Tornado Facts
As the severe weather season approaches, take some time to make a safety plan for your family, friends, neighbors and co-workers. Planning ahead will lower the chance of injury or death in the event severe weather strikes.
Tornadoes develop from severe thunderstorms. They are usually preceded by very heavy rain and/or large hail. A thunderstorm accompanied by hail indicates that the storm has large amounts of energy and may be severe. In general, the larger the hailstones, the more potential there is for damaging winds and/or tornadoes.
The most violent tornadoes are capable of tremendous destruction with wind speeds of 250 mph or more. Damage paths have exceeded the width of one mile and 50 miles long. Tornadoes generally move from southwest to northeast, but have also been recorded traveling in any direction. The forward speed of a tornado varies from 30 mph to 70 mph.
Peak tornado season in Ohio is generally April through July, and they usually occur between 2 p.m. and 10 p.m. Last year, though, an EF1 tornado occurred in Fairfield County at 6 in the morning - which proves that tornadoes can happen at any time, during any season.
Tornado Safety Tips
Whether practicing in a tornado drill or sheltering during a warning, the Ohio Committee for Severe Weather Awareness encourages Ohioans to DUCK!
D - Go DOWN to the lowest level
U - Get UNDER something
C - COVER your head
K - KEEP in shelter until the storm has passed
• Take responsibility for your safety and be prepared before a watch or warning is issued. Meet with household members to develop a disaster plan to respond to tornado watches and warnings. Conduct regular tornado drills. When a tornado watch is issued, review your plan – don't wait for the watch to become a warning. Learn how to turn off the water, gas and electricity at the main switches.
• Despite Doppler radar, tornadoes can sometimes occur without any warning, allowing very little time to act. It is important to know the basics of tornado safety. Know the difference between tornado watches and tornado warnings.
• Tune in to one of the following for weather information: NOAA Weather Radio, local/cable television (Ohio News Network or the Weather Channel), or local radio station.
• If you are a person with special needs, register your name and address with your local emergency management agency, police and fire departments before any natural or man-made disaster.
• NOAA Weather Radio has available an alerting tool for people who are deaf or have hearing impairments. Some weather radio receivers can be connected to an existing home security system, much the same as a doorbell, smoke detector or other sensor. For additional information, visit: http://www.nws.noaa.gov/nwr/special_need.htm.
• The safest place to be during a tornado is a basement. If the building has no basement or cellar, go to a small room (a bathroom or closet) on the lowest level of the structure, away from windows and as close to the center of the building as possible.
• Be aware of emergency shelter plans in stores, offices and schools. If no specific shelter has been identified, move to the building's lowest level. Try to avoid areas with large glass windows, large rooms and wide-span roofs such as auditoriums, cafeterias, large hallways or shopping malls.
• If you're outside or in mobile home, find shelter immediately by going to the lowest level of a nearby sturdy building. Sturdy buildings are the safest structures to be in when tornadoes threaten. Winds from tornadoes can blow large objects, including cars and mobile homes, hundreds of feet away.
• If you cannot quickly get to a shelter, get into your vehicle, buckle your seatbelt and try to drive to the nearest sturdy shelter.
• If you experience flying debris while driving, pull over and park. Choose to either stay in your vehicle, stay buckled up, duck down below the windows and cover your head with your hands, or find a depression or ditch, exit your vehicle and use your arms and hands to protect your head. Never seek shelter under highway overpasses and bridges.
---
DO YOU:
• Express Frustration. Taking out your frustrations on your fellow motorists can lead to violence or a crash.
• Fail to Pay Attention when Driving. Reading, eating, drinking or talking on the phone, can be a major cause of roadway crashes.
• Tailgate. This is a major cause of crashes that can result in serious deaths or injuries.
• Make Frequent Lane Changes. If you whip in and out of lanes to advance ahead, you can be a danger to other motorists.
• Run Red Lights. Do not enter an intersection on a yellow light. Remember flashing red lights should be treated as a stop sign.
• Speed. Going faster than the posted speed limit, being a "road racer" and going too fast for conditions are some examples of speeding.
PLAN AHEAD. ALLOW YOURSELF EXTRA TIME.
• Concentrate. Don't allow yourself to become distracted by talking on your cellular phone, eating, drinking or putting on makeup.
• Relax. Tune the radio to your favorite relaxing music. Music can calm your nerves and help you to enjoy your time in the car.
• Drive the Posted Speed Limit. Fewer crashes occur when vehicles are travelling at or about the same speed.
• Identify Alternate Routes. Try mapping out an alternate route. Even if it looks longer on paper, you may find it is less congested.
. Public transportation can give you some much-needed relief from life behind the wheel.
• Just be Late. If all else fails, just be late.
When Confronted by Aggressive Drivers
• Get Out of the Way. First and foremost make every attempt to get out of their way.
• Put Your Pride Aside. Do not challenge them by speeding up or attempting to hold-your-own in your travel lane.
• Avoid Eye Contact. Eye contact can sometimes enrage an aggressive driver.
• Gestures. Ignore gestures and refuse to return them.
• Report Serious Aggressive Driving. You or a passenger may call the police. But, if you use a cell phone, pull over to a safe location.
---
| | | |
| --- | --- | --- |
| | Look..... Listen.....Live | |
WASHINGTON, D.C. (April 8, 2014) – Operation Lifesaver, Inc. (OLI) launched a new public service advertising (PSA) campaign called See Tracks? Think Train! which aims to reduce pedestrian and driver injuries and fatalities around railroad tracks by highlighting behaviors that put people at risk. Launched with the help of the Federal Railroad Administration (FRA), Federal Transit Administration (FTA) and Association of American Railroads (AAR), the PSA campaign features bilingual television, radio, print and billboard advertisements aimed at educating drivers and pedestrians in the hopes of saving lives. "Every day someone's risky behavior around railroad tracks gets them injured or killed," said OLI President and CEO Joyce Rose. "Our goal with this campaign is to make people think twice before doing something risky or unsafe. Ultimately it's all about educating people and saving lives."
"In the last two years we have experienced record-breaking safety performance along with dramatic reductions over the last decade in the number of accidents and incidents in almost every category measured, with the noted exceptions of highway-rail grade crossings and trespassing incidents." said Joseph C. Szabo, Federal Railroad Administrator. "It is more important than ever that we educate the public about the dangers of risky behavior around trains. Increased education, enforcement and engineering can help reduce the number of rail-related fatalities." "Transit ridership on trains, light rail and streetcars, are at their highest levels since the 1950s. That growth carries with it a safety challenge, especially in this day and age of constant electronic distraction," said FTA Deputy Administrator Therese W. McMillan. "We join in the chorus of voices urging people to be safe and alert whenever you're near a train track." Preliminary FRA data show 908 pedestrians were injured or killed while walking on or near railroad tracks in 2013. That's up 7.7 percent from 843 pedestrians in 2012. Additionally, 1,193 people were injured or killed at railroad grade crossings, up 1.5 percent from 1,175 in 2012. OLI has compiled the latest state and other relevant FRA data available here. OLI's See Tracks? Think Train! campaign highlights common risks drivers and pedestrians take each day, such as trying to beat a train at a grade crossing and walking on railroad tracks. Pedestrians and drivers often do not realize how dangerous it is to walk on or near railroad tracks, or how long it takes the average freight train to stop, said Rose. In fact, it can take a mile or more for a fully loaded train to come to a full stop, making it difficult for engineers to avoid a collision even in an emergency situation.
Education and outreach is key to saving lives, and the See Tracks? Think Train! PSAs will be supplemented with ongoing education efforts of OLI's 50-state network of volunteers who work with the public through events at schools, with law enforcement, first responders, professional drivers and community organizations.
"It's up to all of us to raise awareness about the dangers associated with taking risks near railroad property," Rose said. "My hope is that See Tracks? Think Train! causes people to stay alert and make smart decisions when they are near a train."
---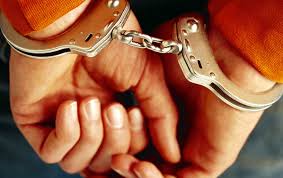 Men Hold Up Pizza shop, flee with the dough
NEW YORK — Police in New York City say thieves held up the owners of a pizzeria and then fled with a bag of full dough – the kind that crusts are made of.
Police say Salvatore LaRosa was charged with robbery after surrendering to police.
According to court papers, LaRosa and an accomplice followed the owners of Brothers Pizzeria on Staten Island. After donning masks, the papers say, they pointed guns and demanded the men turn over a bag they believed held the day's proceeds.
But instead, the bag was full of pizza dough.
LaRosa was released on $1 million bail on Monday. His attorney, James Froccaro, declined to comment.
Information from the New York Daily News.
Garrett Eure, Jessie Bryant Arrested After Leading Cops On Wild Canoe Chase
Two Florida fugitives who led cops on a wild canoe chase may be really up the creek without a paddle.
Garrett Eure, 23, of Gainesville, was wanted for failure to appear on an escape charge from an armed burglary n Alachua County. His partner, Jessie Bryant, 23, of Fort Pierce, was wanted in St. Lucie County on warrants for burglary, assault, and battery by strangulation.
The two jumped in a canoe with wooden paddles on Monday and went down the Withlacoochee River in Madison County, Gainesville.com reported.
Officials first heard that the suspects were holed up in the city of Lee, in a residence that belonged to Cassandra Zabriskie, 21, CBS News reported.
When the officers arrived, Eure and Bryant had escaped on foot to the river and got in the canoe, WCTV.com reported.
Although the suspects kept the cops at bay for five hours, eventually authorities took them into custody with the help of a motorboat, Dumb As A Blog reported.
Both Eure and Bryant were arrested on their warrants while Zabriskie was arrested on charges of resisting arrest, according to a release by the Madison County Sheriff's Office.
Zabriskie was released on $540 bond on Monday night, but Bryant and Eure remained at the jail on no bond and $100,000 bond respectively, Gainesville.com reported.
---
---
2013 Traffic Crashes for the City Of Bryan

| | | | | | | | | | | | |
| --- | --- | --- | --- | --- | --- | --- | --- | --- | --- | --- | --- |
| January | February | March | April | May | June | July | August | September | October | November | December |
| 27 | 20 | 24 | 24 | 21 | 22 | 32 | 26 | 25 | 27 | 27 | 33 |
| 27 | 47 | 71 | 95 | 116 | 138 | 170 | 196 | 221 | 248 | 275 | 308 |
2014 Traffic Crashes for the City of Bryan
Updated 04-17-14
| | | | | | | | | | | | |
| --- | --- | --- | --- | --- | --- | --- | --- | --- | --- | --- | --- |
| January | February | March | April | May | June | July | August | September | October | November | December |
| 25 | 35 | 28 | 20 | | | | | | | | |
| 25 | 60 | 88 | | | | | | | | | |
---