The latest roll call information from the Bryan Police Department
---
Local Events
Click It or Ticket Traffic Safety Campaign
May 20-June 2
Nationwide

Bryan Jubilee
June 18 - June 22, 2013
On the square

Jubilee Parade
Saturday June 22, 2013

Day in Park/Fireworks
June 29, 2013

Drive Sober or Get Pulled Over
National Enforcement Crackdown
August 16 - September 2, 2013

City Halloween
Saturday October 26, 2013
Halloween party 3-5 pm
Trick or Treat 6:00 - 7:30
---
Bryan Police Twitter Feed
---
2013 CLICK IT OR TICKET
Click It or Ticket—
Saving Lives and Increasing Seat Belt Use
May 20 - June 2, 2013
---
Tara Arnold FOP Memorial Golf Outing
The date has been set for the Tara Arnold Fraternal Order Of Police Memorial Golf Outing.
It will be held on Saturday June 8, 2013 at Windwood Hollow Golf Course 13518 State Route 49 Edon Ohio 43518.
It starts at 8:30 a.m.
The cost is $40 per person or $160 per team. The cost includes the use of a cart and lunch.
Tara Arnold, the daughter of Bryan Police Officer Matthew Arnold, passed away on October 29, 2006 at the age of 20.
After Tara's death family and friends set up a scholarship in her name as an ongoing living memorial.
This scholarship provides support to traditional or nontraditional Williams County Ohio students entering a college or university with the intent of pursuing a degree in a law enforcement related field.
We are seeking golfers, hole sponsors and door prizes.
For more information please visit the Tara Arnold Scholarship page.
---
| | | |
| --- | --- | --- |
| | Look..... Listen.....Live | |
Posted Wednesday May 1, 2013
---
Posted Wednesday May 1, 2013
---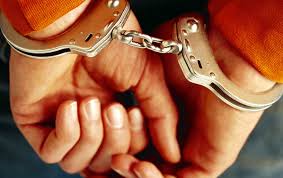 Criminal Acts. Strange News and Trivia
Scratch-And-Sniff Cards Cause Natural Gas Scare In Montana
GREAT FALLS, Mont. (AP) — Those scratch-and-sniff cards the energy company sends to customers to teach them to recognize the artificial smell added to natural gas? Turns out they work pretty well.
Energy West general manager Nick Bohr tells the Great Falls Tribune that workers recently discarded several boxes of expired scratch-and-sniff cards in Great Falls. But when the garbage truck picked them up and compressed the load Bohr says "it was the same as if they had scratched them."
The resulting odor prompted numerous false alarms and building evacuations as the garbage truck traveled through downtown Great Falls on Wednesday morning, leaving the smell in its trail.
Bohr says the company apologizes for the disruption.
Information from: Great Falls Tribune, http://www.greatfallstribune.com
---
2013 City Of Bryan Car Crashes
bottom row indicates year to date totals
Updated 05.16.13
| | | | | | | | | | | | |
| --- | --- | --- | --- | --- | --- | --- | --- | --- | --- | --- | --- |
| January | February | March | April | May | June | July | August | September | October | November | December |
| 27 | 20 | 24 | 24 | 12 | | | | | | | |
| 27 | 47 | 71 | 95 | | | | | | | | |
2012 City Of Bryan Car Crashes
bottom row indicates year to date totals
Updated 12.31.12
| | | | | | | | | | | | |
| --- | --- | --- | --- | --- | --- | --- | --- | --- | --- | --- | --- |
| January | February | March | April | May | June | July | August | September | October | November | December |
| 25 | 22 | 22 | 21 | 34 | 17 | 13 | 20 | 24 | 29 | 21 | 35 |
| 25 | 47 | 69 | 90 | 124 | 141 | 154 | 174 | 198 | 227 | 248 | 283 |