The latest roll call information from the Bryan Police Department
---
Local Events
Santa Arrival Parade
Friday November 28, 2014
Starts at 6:30 p.m.
Parade begins at High and Portland and goes to the square
---
Watch Out For Blind Spots — The plow driver's field of vision is limited. If you can't see the plow's side mirrors, the driver can't see you. Stay two to three car lengths behind the plow.
Ice & Snow … Take it Slow — Snowplows travel well below the posted speed limit. Be patient. Try not to pass the plow. Watch for sudden stops or turns.
Beware of Snow Clouds — Snow plows often create clouds as they clear the roads. These Snow clouds can reduce your ability to see.
---
| | | |
| --- | --- | --- |
| | Look..... Listen.....Live | |
---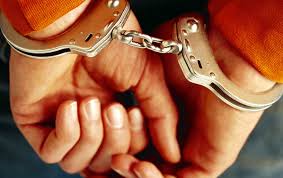 WICHITA, Kan. (AP) — A 28-year-old man has been arrested on suspicion of burglary after a Wichita woman found him eating cookie dough from her freezer in the early-morning hours.
The Wichita Eagle reports the woman came out of her bedroom shortly before 3:30 a.m. Thursday and found the stranger in her kitchen.
Wichita police spokesman Lt. James Espinoza says the man told police he thought he was at his aunt's house and was hungry.
Police say the man entered the home through an unlocked back door. The 52-year-old woman who lives there was not hurt.
The intruder, who hasn't been formally charged, was arrested on suspicion of aggravated burglary.
Information from: The Wichita (Kan.) Eagle, http://www.kansas.com
---
---
2013 Traffic Crashes for the City Of Bryan

| | | | | | | | | | | | |
| --- | --- | --- | --- | --- | --- | --- | --- | --- | --- | --- | --- |
| January | February | March | April | May | June | July | August | September | October | November | December |
| 27 | 20 | 24 | 24 | 21 | 22 | 32 | 26 | 25 | 27 | 27 | 33 |
| 27 | 47 | 71 | 95 | 116 | 138 | 170 | 196 | 221 | 248 | 275 | 308 |
2014 Traffic Crashes for the City of Bryan
Updated 11-18-14
| | | | | | | | | | | | |
| --- | --- | --- | --- | --- | --- | --- | --- | --- | --- | --- | --- |
| January | February | March | April | May | June | July | August | September | October | November | December |
| 25 | 35 | 28 | 28 | 30 | 24 | 26 | 23 | 34 | 30 | 14 | |
| 25 | 60 | 88 | 116 | 146 | 170 | 196 | 219 | 253 | 283 | | |
---